Heavy Duty Springless Service Doors
Everserve™ Models 610s, 620s, and 625s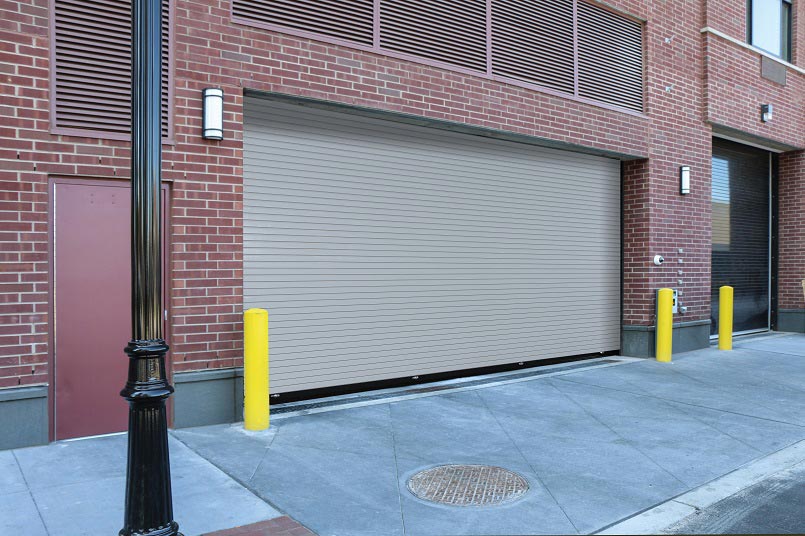 The EverServe™ series of springless service doors provide an enhancement to our existing rolling steel garage door line. These enhancements include improved security and durability with high cycle performance to deliver a reliable system, minimize downtime, and provide ease of serviceability.
The springless design provides 25 times the standard service and builds upon our existing rolling steel line. The springless operation provides for flawless service without the need for a counterbalance, universal components for ease of maintenance and a variety of insulations to fit any environmental condition.
Heavy Duty Everserve™ Model 610s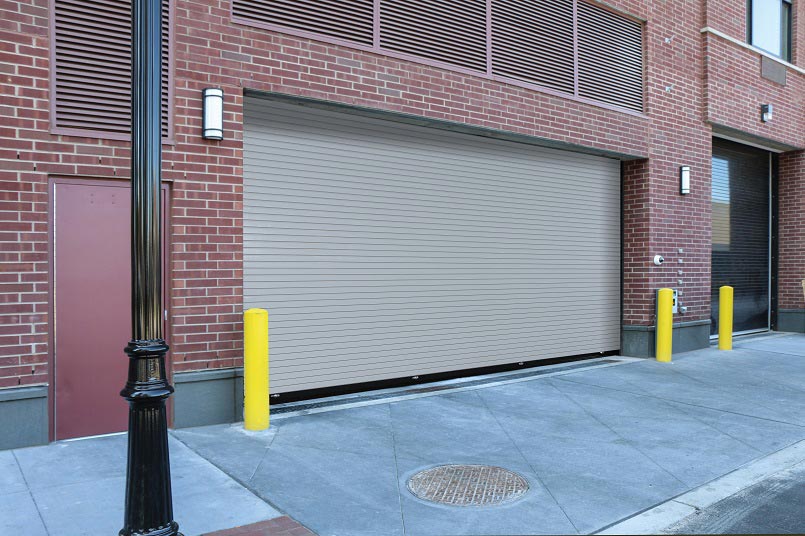 Our model 610s is a heavy duty springless service door that features the security and performance of a rolling service door with benefits such as increased cycle life, ease of serviceability, and reliability. There's an option for fenestration which allows for visibility and air circulation, making it the best option for facility managers who are looking to upgrade their parking garage grilles.
Heavy Duty Stormtite™ Model 620s
The heavy duty Stormtite™ springless service door is best used for exteriors that are exposed to harsh weather. Model 620s provides reliability, advanced weather protection, security, and ease of serviceability. The seals used in this model are made to help protect against extreme weather conditions.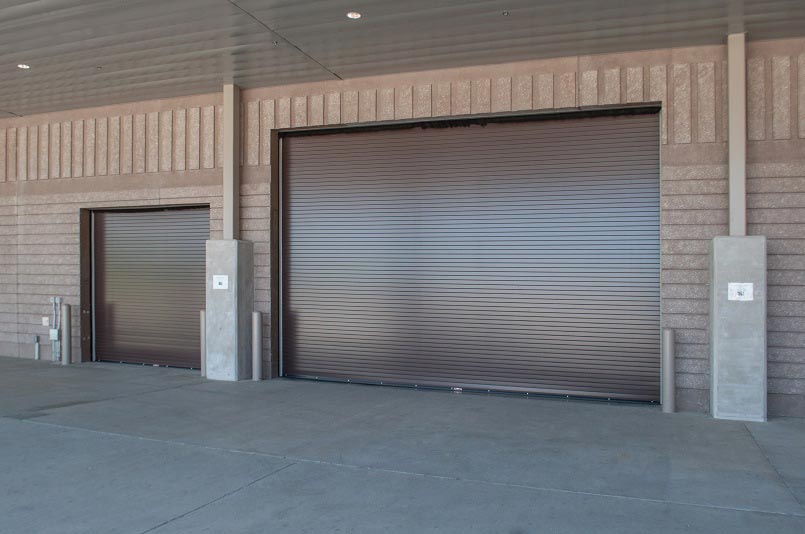 Heavy Duty Insulated Stormtite™ Model 625s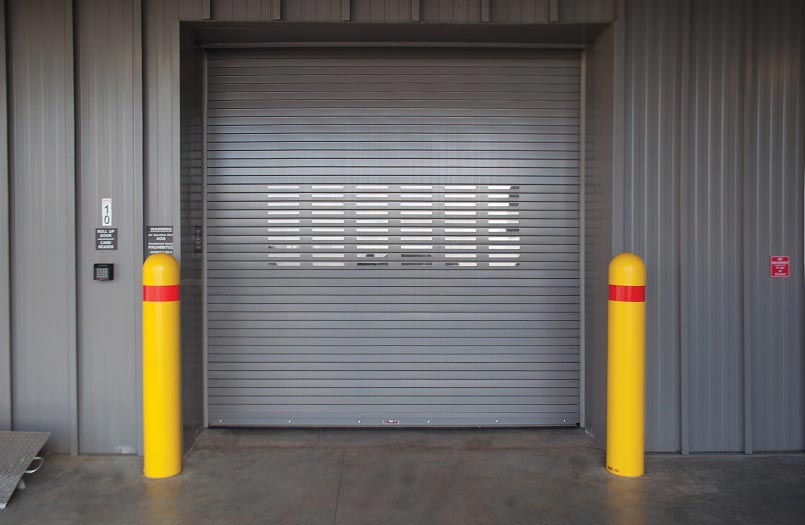 Our heavy duty Stormtite™ insulated springless service door Model 625s provides reliability, ease of serviceability, and security in the face of weather extremes. Model 625s features insulated slats which provide climate control and sound reduction, which alongside our perimeter seals provide excellent protection against weather.
EverServe™ Model 610S​, Stormtite™ Model 620s, and Stormtite™ Model 625s Features
Maximum standard width
Up to 20′ depending on the gauge and slat type
Maximum standard height
Up to 20′ depending on the gauge and slat type
Mounting
Interior or exterior face-of-wall
Control panel
Electronic controller with self-diagnostics
Digital readout for actions, as well as alarm and fault conditions
Time delayed self-close timer
Open/close/stop push button in control panel
IP54 rated enclosure
Curtain
Interlocking roll-formed slats with end locks to prevent lateral movement
Curtain finish
Gray, tan, white, or brown polyester top coat
Bottom bar
Two PowderGuard® Premium powder coated black angles with weatherstrip
Hood
24-gauge galvanized steel primed
Motor and end cover provided
Brackets
PowderGuard® Premium powder coated black steel
Guides
3 structural steel angles
PowderGuard® Premium powder coated black with high cycle UHMW wear strip
Wind load
20 psf
Door roll
Springless roll with integrated shafts
Self-aligning grease-able sealed bearings
Does not require a counterbalance device
Safety devices
Built-in brake mechanism
Photoelectric safety sensors with guards to help prevent injury and damage from obstructions
Operation
Drive assembly and limit sensors are factory pre-assembled
Hand chain for power outage
Horsepower appropriate to door size/weight with a 230 VAC 3-phase motor
Actuator
Open/close/stop push button in control panel
Warranty
36 month limited warranty coverage