Garage Door Screen Solutions in San Antonio
Including New Braunfels and Boerne
Emergency Services:
We are available 24 hours a day/7 days a week to fix your door.
Retractable Garage Door Screens for the Modern Home
Hill Country Overhead Door is your reliable source for professionally installed retractable garage door screens for your home. With our screens, you'll be able to use your garage in more ways than ever before. Customize and build your order with help from our experts to completely suit your garage needs.
Revamp What Your Garage Can Do with Our Garage Door Screens
Never sacrifice sunlight and the view as you create the ultimate garage space you've always wanted. Our experts will build and install your garage door screens, and have it working with your garage door's system. Customize your own to be fitted with its own door and enjoy entering your newly revamped garage with ease. Redefine what your garage can do with the help of our garage doors screens in San Antonio.
With our screens, our customers are able to:
Build the ultimate night & day home gym
Create a personalized auto & mechanical workshop
Provide a comfortable area for their pets
Create a play and recreation area for family and visitors
Make their ultimate man cave dream a reality
"Wonderful! The guys arrived on time, took less than an hour, went over all operations and warranty information as well. Fast, efficient, professional, clean! Great experience!"

- Susan A.
San Antonio, TX
We're the Experts for Manual and Motorized Garage Door Screens in San Antonio
At Hill Country Overhead Door, design our screens for you to manually use them with ease. Enjoy a seamless system built for you to open and close your garage door screens with little effort or time spent.
Enhance your modern home with a motorized system that allows you to use your screens at the click of a button at any time. Entirely easy-to-use and wirelessly operated, our motorized garage door screens are the ideal solutions with far less physical effort required.
We understand the importance of building a seamless and durable garage door system for your home. That's why we use only the most durable motors, electronics, and the best UV blocking fabrics in the industry. Expect nothing but the best from San Antonio's Hill Country Overhead Door.
Get Started with a Free Estimate. No Strings Attached!
Complete your garage space with our help from Hill Country Overhead Door. Our garage door screens are comprised of the most durable and effective fabrics in the San Antonio area. During your initial consultation, one of our experts will arrive at your home to provide the ideal solution for your garage. Call us or fill out our form to get started today!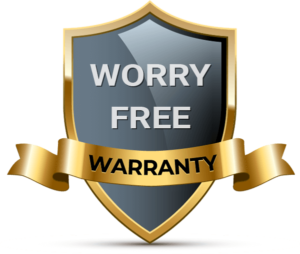 Comes with a Worry-Free Warranty!
We build our garage door screens to last. If you're having issues with your screen including the motors and electronics from normal wear and tear, we'll replace it! Contact us today to learn more about our excellent warranty, our staff will be happy to answer any questions or concerns.
Get the Best Garage Door Screens in San Antonio Today!
For over 90 years, Hill Country Overhead Door has been the premier choice for homeowners across San Antonio. Customers can always expect friendly and knowledgeable customer service from our garage door experts. Our knowledgeable staff will walk you through finding the right garage door screen that suits your garage space. Call us or fill out our form to get your free in-home consultation started today!