Proudly Serving San Antonio And The Hill Country!
Haas Garage Door ADVANTAGE
Hill Country Overhead Door offers our customers the Haas Garage Door Advantage.
Haas Door Company has been manufacturing top quality garage doors in Northwest Ohio since 1954. They are locally owned, and their products exhibit unsurpassed quality and workmanship. When you employ quality people, and they utilize quality manufacturing processes, you produce quality products. They call themselves "The Haas Door Family" and that's the way they operate.
Haas Garage Doors manufactures all their garage doors in the U.S. and is committed to providing quality products that are safe for our customers and friendly to our environment. Haas doors are made from steel that contains 80% recycled material. A rigid vinyl thermal break, made with recycled materials, separates each door section to eliminate metal-to-metal contact and the transfer of temperature.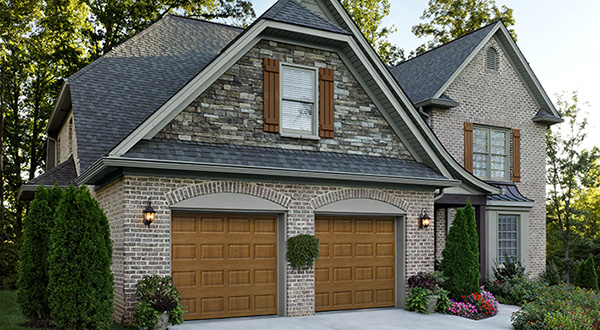 American Tradition™ Series
We've taken the elegance of the original handcrafted wooden carriage house doors and the detail of the wrought iron hardware to produce a classic style made with modern technology and materials. 
The 5000 Series doors feature a tough, durable and weather-resistant Trinar® paint finish, and are backed by a Limited Lifetime Warranty.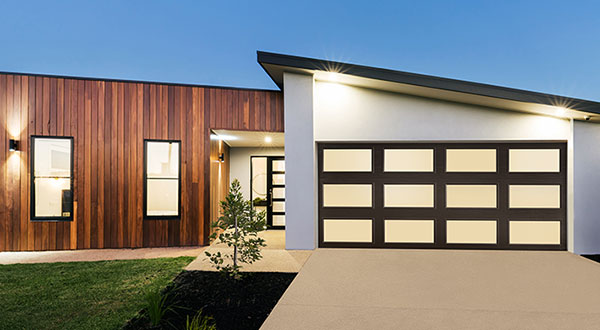 Residential Aluminum 360 Series
Bring a modern, contemporary look to your home with an elegant, hand-crafted aluminum garage door. Manufactured with rust- and corrosion-free commercial grade aluminum, each 360 Series door is built with tongue & groove section joints for superior durability.
CHECK OUT WHAT OUR CUSTOMER'S ARE SAYING
When I called Hill Country Overhead Door they gave me an appointment very fast. The technician Cory was very knowledgeable and personable and worked in a timely manner. I appreciated his feedback and knowledge of the equipment. I look forward to having Cory come back for future repairs.
Had one of the springs break on my 16'door. Called Hill Country on a Friday and they set me up with a 9am Monday appointment. Roddy and George showed up on time and were very professional. They had the door up and running in no time. Thank you all.
I highly recommend this company! Corey was very friendly and informative. He installed (2) roll up door motors and made some adjustments to make them roll up easier. A great team.
Get Started Today With a Free Estimate!
Get your garage door serviced and repaired ASAP by contacting the professionals. We offer a free estimate, no strings attached. Fast, friendly, and reliable, you'll find no better service in the Hill Country. Call us today at 877-917-3667 or contact us online to tell us more about your issue. We're quick to respond and will be happy to answer any questions you may have.