San Antonio Garage Door Repair Specialists
Even if you take great care of your garage door, there's still a chance it will eventually stutter and break down. It will usually be at an inconvenient time, and if your car is inside, you might have to do some skilled maneuvering of the emergency latch to get it back open. We're here to make sure that repairing your garage door is as quick and hassle-free as possible.
Garage Repairs by Hill Country Overhead Door in San Antonio
Many homeowners ask themselves "Where can I find the best garage door repair near me?" when things go wrong. When that time comes, call Hill Country Overhead Door. We offer unparalleled garage door repair in San Antonio and the surrounding areas. If you are in need of either commercial or residential garage door repair, we can help get you back into shape. Whether it is a bent track, a broken opener, or the door itself is about to fall, you can expect our service technicians to provide timely, reliable, and affordable service.
Professional Commercial & Home Garage Repairs
A lot of garage issues can be fixed by a professional. Our technicians are ready to help with any repairs you need. We're able to fix almost all models and makes of commercial and residential doors in San Antonio. In some instances, a garage door will beyond repair. If that is the case, we're also able to replace it completely. Our teams are able to assess and appropriately address any kind of repair scenario.
All technicians are equipped with the following:
Fully stocked service vehicles with parts and accessories
Technical expertise with years of experience
Trust San Antonio's Garage Door Repair & Replacement Experts
We know how frustrating and inconvenient it is when your garage door is sticking, making noise, or simply not working at all. There's certainly cause for concern that your door may be dangerous due to malfunctions. Luckily, help is only a phone call away. For any residential or commercial garage door repairs in San Antonio, you can trust us Hill Country Overhead Door. Our skilled staff aims to make your experience as streamlined as possible so you can get back to your daily routine. We can set up an appointment time that works for you and your schedule. Free estimates are also provided. Most importantly, we will get the job done right so you can be confident in both the quality of the finished product and the security of your home or business. We take pride in our work and only deliver the absolute best customer service in the San Antonio area. No matter how long you've had your garage door, our expert staff will make sure it works like new!
Don't be inconvenienced by malfunctions any longer. When you need your garage door repaired, you can expect fast, friendly, and dependable service from Overhead Door Company of the Hill Country, a division of Hill Country Overhead Door that provides service to the greater San Antonio area and beyond. Call us today at 877-917-3667(DOOR).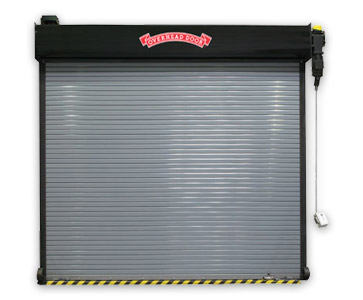 Contact us now for a free estimate!
You use your garage door every day, whether you're leaving for work or arriving back home after a long day. But when something breaks down, do you know what's broken?
This piece of moveable steel, vinyl, glass, aluminum, or wood is actually a complex machine. All of the individual parts have to work at the same time. If they don't, this is where the trouble can begin. That's where we come in.
1. The Door Arm
Your door could not be lifted without this simple, basic part. The entire process of lifting a garage door begins with this simple connection. You can find the door arm on the back of the door, connected to the rest of the garage.
2. Tracks
Much like a train, your garage door needs to stay in line. The tracks of the door make sure it isn't wobbling from one side to another.
There are typically three tracks in a normal setup. Tracks on the left and right sides guide the door as it rolls up or down, and one in the middle of the door holds the pulley and cable as they move back and forth.
3. Trolley
The trolley is located on the center track. It is a mobile part of the center track that the door arm connects to. It helps allow for smooth movement on the center track both forward and backward.
4. Belt
The belt pulls the trolley for the garage door, allowing it to open and close. It is connected to the center track and comes in a variety of pulling mechanisms. You can choose from a typical belt, chains, and screws. All achieve the basic objective of pulling the door up, but vary in quality, cost, and amount of sound that gets made.
5. Operator
Also known as the motor, this is the piece of equipment that lifts the door for you every time you open it. The garage door belt is connected to this, which pulls the arm backwards. This handy tool was introduced as a means to save your muscles from the pain of lifting a heavy piece of metal every day. Parking your car is easy thanks to this component.
6. Spring
The garage door torsion spring is what causes the resistance to the door. We've covered the two different types of springs that you may encounter in another article. Suffice to say, not all springs are built alike. They do all perform the same function: Providing a counterbalance.
The reason the door is able to move is because of the counterbalance. In order to lift the door, an equal amount of pressure needs to be applied. If your door weighed 150 pounds, the torsion spring would need to put out 150 pounds of pressure to lower or lift it. When the door is either in the up or down position, the spring basically locks it in place. There is enough force being applied from the door to the torsion spring that it makes your door nice and stationary.
7. Pulley and Cable
The pulley and cable are connected between the spring and the garage door itself. The cable connects to the bottom of the door, translating the weight of the door against the spring. The pulley stores the cable for whenever the door lifts.
8. Emergency Release Rope
If your operator is broken and you need your garage door to open, you must pull this emergency release rope. It hangs down from the front of the center track. In order to operate this, simply pull back on the rope until you feel it disconnect from the trolley.
9. The Door
This is the garage door itself. If you don't know what this is, you might not have a garage. If you are interested, get in contact with us at Hill Country Overhead Door.
Additional Garage Door Parts
Brackets
Brackets are angled pieces of metal have holes that allow the garage door to be mounted. They keep garage door parts stable, and also improve the safety of the door as well as its reliability.
Rollers
Garage door rollers are axles with a single wheel. They allow the door to move smoothly by rolling the door's slats through the track as it opens and closes. Rollers are essential to lifting and lowering the door, and must stay properly aligned.